About Me
---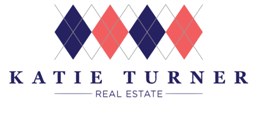 100% Dedicated to providing sophisticated concierge level service for all clients
Katie Turner works tirelessly to assure not only a successful financial outcome for her clients, but also to help facilitate the smoothest and most stress-free experience as possible throughout a real estate transaction. Whether Katie is helping a client purchase their first home or assisting another client coordinate a move who is being transferred, Katie is always there for her clients.
Katie is extremely proud of the fact she has represented a number of her clients on at least two transactions. Nothing gives Katie more satisfaction then when a previous client entrusts her with their business again or refers her to family or friends, due to her knowledge of the market and work ethic.
Katie looks forward to having the opportunity to work with you in the future.
#katieturnerrealestate
Clients are saying:
"I would highly recommend Katie Turner! She went above and beyond to help us with our rental. We were extremely pleased! Thank you Katie!!"
356 Park Ave.
Glencoe
IL
60022