About Me
---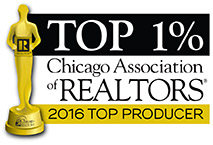 Ken's goal is to make the buying and selling of property as enjoyable and pain free as possible for his clients. Ken is resourceful, detail-oriented and prides himself on providing his clients with timely communication. Even with the wealth of information on the internet today, you need a trusted advisor to help you analyze the data and be your advocate during the sales cycle.
Ken has been recognized as a top-producing agent by the Chicago Association of Realtors from 2007-2019 and has moved into the Top 1% of agents in Chicago again for his sales production in 2016. Ken consistently ranks in the Top 1% - 2% of all Chicago REALTORS year after year and attributes his success to his hands on approach.
Ken has over 218 million in sales and 16 years of proven results and experience. Ken has sold 100 million in real estate in the past 5 years alone. This experience allows Ken to give his clients sound advice as he knows the Chicago real estate market.
Ken ranks in the Top 50 of all Cityof Chicago agents at @properties and is also a "Top 100" realtor city-wide in terms of sales volume that is not part of a team.
He was also recognized by Crain's Chicago Business in 2019 as one of Chicago's Notable Residential Real Estate Brokers. Each broker on this list closed a minimum of $20 million in home sales in 2018, a year when the local housing market slowed and then dropped by double digits in December. A few of the brokers featured here ended 2018 on a more positive note by surpassing their career records for annual sales.
Ken has represented a wide range of properties from luxury condos to new construction developments and works with buyers and investors. With over 443 successful transactions under his belt, Ken has seen all that can happen when buying or selling a house and will give his clients sound advice. Ken has a wide array of inspectors, attorneys, lenders and trades that can help make the transaction as smooth as possible.
Ken is a graduate of the University of Wisconsin, Madison, and has lived in Chicago since 1992.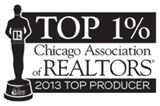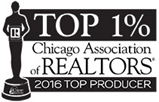 Clients are saying:
"Ken worked with me closely every step of the way towards selling my house for the price I expected. It as an uphill climb due to the condition the tenant had left it, but Ken cleaned it up and made the property ready for showing quickly. The market was tough, but we persevered through partnership and in the end I got what I hoped it would sell for. This was all due to Ken's hard work and determination."
548 W. Webster Ave.
Chicago
IL
60614