About Me
---
If you are looking for an agent to help you navigate the dynamic real estate market in Chicagoland, then look no further! A real estate investor and property rehabber with a special appreciation for architecture, I now apply my broad sales and marketing experience to the Chicago real estate market, building on my family's 20+ years of experience in the industry.
Prior to real estate, I spent more than a decade in Asia. I worked in technology sales, selling extensively to major Asian tech companies. I also learned to speak Mandarin Chinese and earned a master's degree with a specialization in Chinese economics & business.
Working with me and the @properties team means you get the most comprehensive marketing, cutting-edge technology and expert market knowledge that will drive results and an agent committed to you, wherever your buying and selling goals take you.
Check out our charitable real estate platform: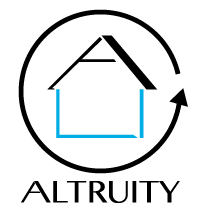 Clients are saying:
"After 34 years in my home, it was time to sell. Early on, it seemed like an overwhelming task. After considerable research, I selected Joe and @Properties based on his professionalism, integrity, and knowledge of the industry and market trends. Joe assisted me from day one getting the house ready for listing. The photos, marketing info, and staging was outstanding. After considerable work and guidance by Joe, the house sold with no snags at closing time. Joe showed patience and just believed in his strategy to get the job done. Either by text or phone call, his follow up was terrific regardless of the time of day. I would strongly recommend Joe for any real estate transaction. Nicely done Joe!!!"
1011 South Blvd.
Oak Park
IL
60302