About Me
---
If you are looking for an agent to help you navigate the dynamic real estate market in Chicagoland, then look no further! A real estate investor and property rehabber with a special appreciation for architecture, I now apply my broad sales and marketing experience to the Chicago real estate market, building on my family's 20+ years of experience in the industry.
Prior to real estate, I spent more than a decade in Asia. I worked in technology sales, selling extensively to major Asian tech companies. I also learned to speak Mandarin Chinese and earned a master's degree with a specialization in Chinese economics & business.
Working with me and the @properties team means you get the most comprehensive marketing, cutting-edge technology and expert market knowledge that will drive results and an agent committed to you, wherever your buying and selling goals take you.
Check out our charitable real estate platform: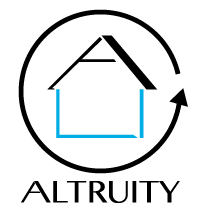 Clients are saying:
"We couldn't have purchased our 1st Home without the help of Joe! He took the time to show us so many properties on pretty much a daily basis keeping our budget and needs in mind. When we found "The One", he was able to not only negotiate us an incredible deal but get us into our new home in under a month! We were able to pay $17,500 UNDER the asking price and our home appraised for $33,500 more than we paid! When making one of the biggest decisions in your life, it literally pays to have Joe as your realtor!"
1011 South Blvd.
Oak Park
IL
60302