Industrial Chic Goes High End
Mar 2nd, 2017
---
High ceilings, open spaces, large windows, and natural materials are a few features attracting luxury buyers to this trend.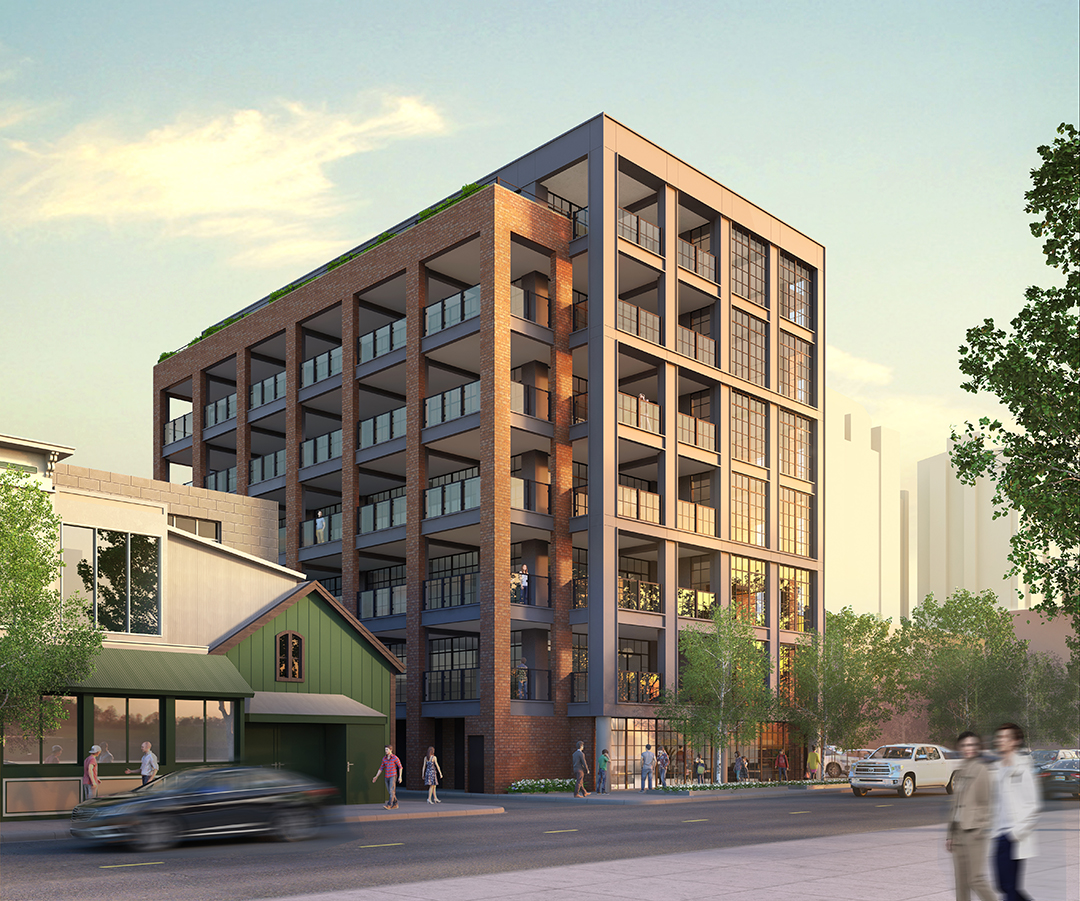 "Industrial Chic" has become a coveted look in Chicago's hotel, retail and office sectors (think SoHo House, Restoration Hardware and Google's new HQ at 1KFulton). Now, it's gaining momentum in the luxury residential market as well. One example is 351 W. Huron, a boutique condominium project by Regency Development Group in River North. To learn more about the Industrial Chic design movement, we spoke with the project's architect, Ray Hartshorne, partner with Hartshorne Plunkard Architecture.
@: When did Industrial Chic design emerge in residential and why?
RH: We really saw the industrial Chic design movement take off with residential in the early 2000s. We did a lot of research back then, and one of the big findings was that the market was craving something you hear a lot about these days…authenticity. The industrial palette was an attractive alternative because it felt authentic.
@: What are the characteristics of Industrial Chic design?
RH: At its bare essentials, an industrial building has many of the features luxury buyers are looking for: high ceilings, open spaces, large windows, and natural materials and textures like wood, iron, brick and glass. But instead of the stripped down, austere living we used to associate with lofts, we now have all of the creature comforts of a luxury home.
@: So is Industrial Chic luxurious?
RH: Luxury consumers are looking for unique, rich experiences, and as a result, luxury itself is being redefined. If you look at SoHo House for example, it's very different from the traditional definition of luxury. The fact that it's different and hasn't been done over and over makes it more exclusive. And exclusivity, authenticity, comfort…these are the qualities of luxury that stand the test of time.
@: What are some of the industrial-style features that will appeal to buyers at 351 W Huron?
RH: 351 Huron represents one of the very few opportunities in Chicago to experience the industrial palette in a new, luxury condominium building. One of the standout features is the oversized windows with an industrial loft mullion detail. The interplay of glass and brick gives the building a very nice residential scale.
---