@properties Luxury Buildings Report
Mar 2nd, 2017
---
Lack of inventory is one of the most talked about current trends in the luxury market.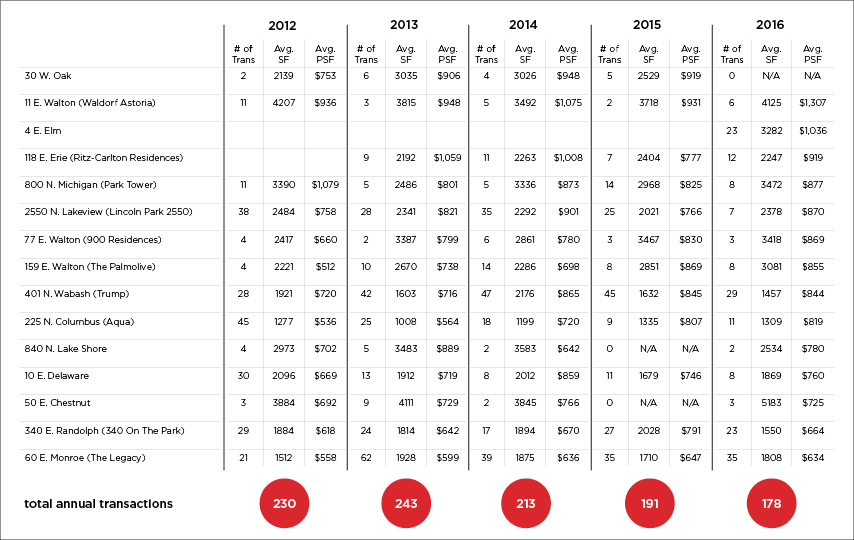 @properties' Luxury Buildings Report is a snapshot of pricing in 15 new, luxury high-rise developments over the last five years.
One of the most talked about trends of the last couple of years is the lack of inventory. The total number of annual closings has declined for four consecutive years, and was down to a 5 year low of 178 units in 2016.
Despite the lower number of closings, sales at $1,000 per square foot and higher are on the rise. Transactions at this level went from 4 in 2012 to 21 in 2015 to 30 last year. That's an increase from 1.7% of the data set in 2012 to 16.9% in 2016. Look for this trend to continue with high demand for re-sales in established luxury buildings and first deliveries in new projects on tap for late 2017/early 2018.
Check back periodic updates and observations on this report.
---