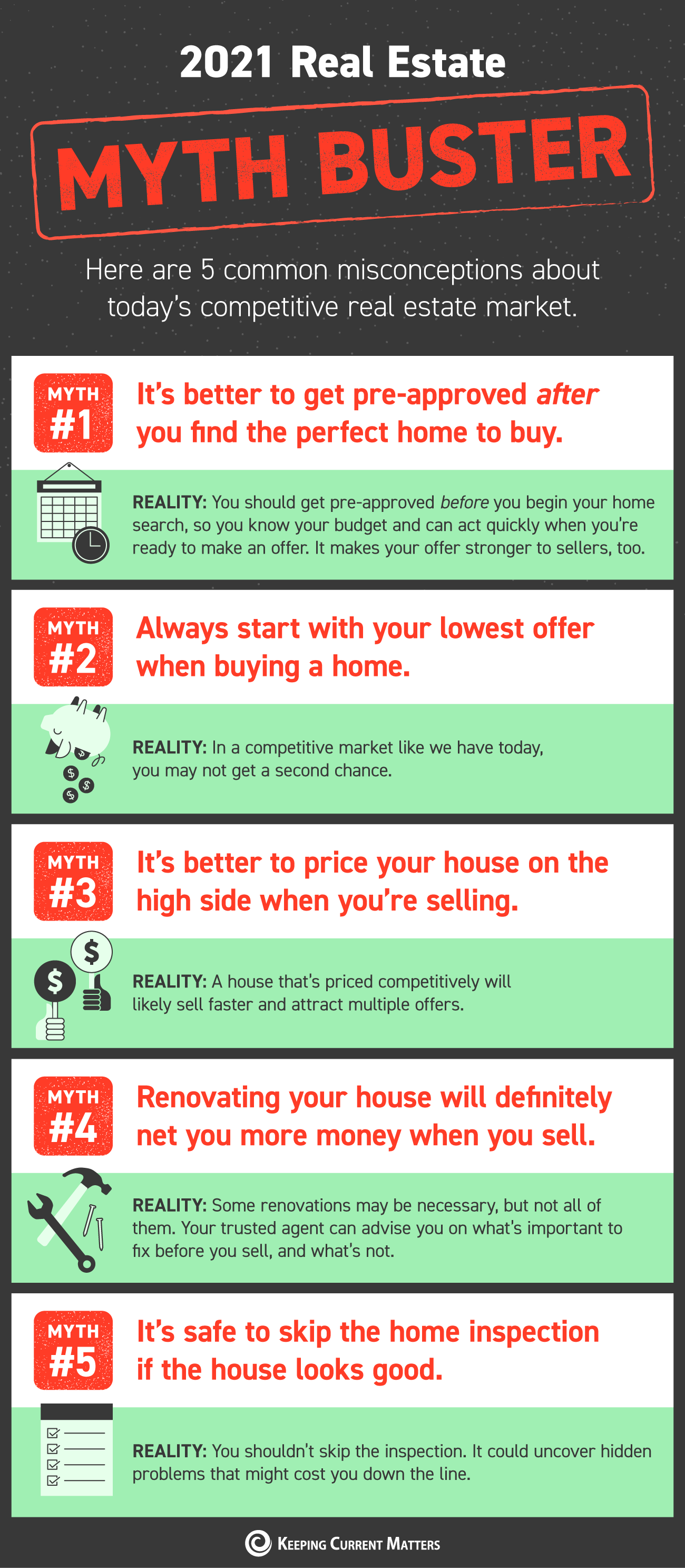 Some Highlights
There are a lot of misconceptions about buying or selling a home today, making it challenging to know exactly how to navigate the current real estate landscape.
Here's a little clarity when it comes to 5 common myths about the 2021 housing market.
With these busted myths in hand, be sure to contact me at 847-651-6671 so I can help you decipher local facts from fiction along the way.