Introducing Our "Find Your" Campaign
For the past 19 years, one of our goals at @properties has been to help our clients find a home that sparks joy, excitement, and comfort. We are thrilled to announce our "Find Your" campaign, which celebrates the home-buying experience.
Whether you're looking for a backyard with treehouse potential, a kitchen filled with culinary bliss or a view of Lake Michigan, we look forward to helping you find your perfect place.
@gives back
Endowed in 2009, @gives back provides an outlet for our agents, employees, and colleagues to make a positive impact on the dozens of communities and thousands of lives throughout Chicagoland. Each and every year since its inception, the community fund provides support for the city we hold near and dear.
We bring the search to you.
There's a reason we're #1 in Chicago: we go the extra mile to be as close-to-your-fingertips as possible.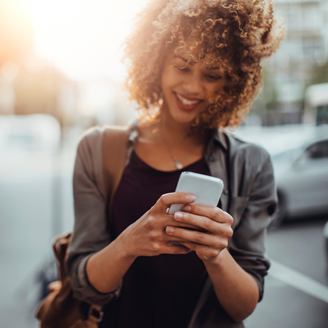 @mobile app
Never be without @properties. The @mobile app: mobile friendly, lightning fast, constantly updating, better than anything else with a screen, ever.
@home report
Want to know how your home stacks up against the other houses for sale in your neighborhood? The @home report keeps you in the know and one step ahead of the competition.
@sneak peeks
Be the first to know about new listings! When you save a search through @properties, we'll send you email alerts of listings that haven't even hit the market yet.
Patio Prep Tips Every Homeowner Needs to Know
With consistent warm weather on the horizon, there is nothing more appealing than day dreaming of long summer days outside, soaking in the sunshine. To fully maximize the season, implement these patio prep tips to create the ultimate backyard retreat.
Kick off the summer Chicago-Style
From now until June 21st, enter for a chance to win a Summer Starter Kit filled with local favorites like Chicago Cubs tickets, Nini's Deli gift certificate, Garrett Popcorn Shop's classic mix and more!
2019 Real Estate Market Outlook Q2
Spring Market is in full swing, and challenges and opportunities abound. In the latest edition of @/The Market, we explore some of the key questions buyers and sellers face this quarter, including: when to consider a price adjustment; how falling mortgage rates are impacting the market; why renovation loans are growing in popularity; and which neighborhoods are heating up.
Watch the video to learn more and contact an @properties broker to discuss your specific real estate needs and goals.
Neighborhoods
We live here, we work here. Every neighborhood has its own personality, history and is within your reach.
We're Local. We're Global.
Whether it's a new job, a promotion or the chance to be closer to family and friends, we know there's any number of reasons for relocating. We also know that no matter how exciting the opportunities are, the experience of relocating can be stressful. That's why @properties Relocation has brought together the best people and practices to make your relocation experience enjoyable and comfortable.