#1 in

Luxury

As the #1 luxury brokerage firm in Chicago and the North Shore marketplace, and an exclusive Luxury Portfolio affiliate, we connect you with affluent homebuyers all over the world. Choose @properties when only the highest standards will do.

Learn More
#TheLifeWeShare
#TheLifeWeShare is about bringing people together and reminding everyone that the life we share together is full of moments of joy. Head over to Instagram and use #TheLifeWeShare to share your moments with us for a chance to win a new local experience every week.
We bring the search to you.
There's a reason we're #1 in Chicago: we go the extra mile to be as close-to-your-fingertips as possible.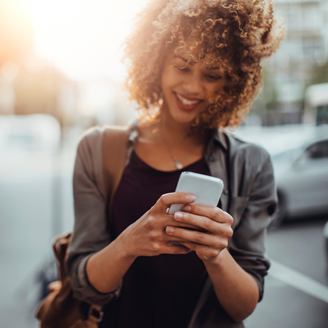 @mobile app
Never be without @properties. The @mobile app: mobile friendly, lightning fast, constantly updating, better than anything else with a screen, ever.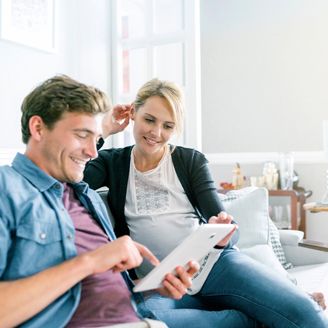 @home report
Want to know how your home stacks up against the other houses for sale in your neighborhood? The @home report keeps you in the know and one step ahead of the competition.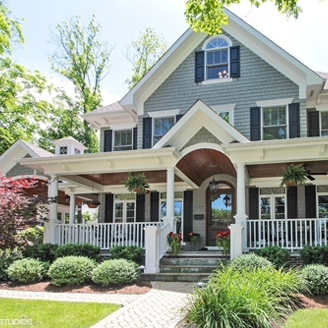 @sneak peeks
Be the first to know about new listings! When you save a search through @properties, we'll send you email alerts of listings that haven't even hit the market yet.
What Buyers and Sellers Need to Know About Rising Interest Rates
Last month, the Federal Reserve implemented its second interest rate hike of the year and indicated there could be two more rate hikes to come in 2018. Understandably, the news created some buzz in the housing market as the Fed Funds Rate affects mortgage rates. While mortgage rates have been gradually on the rise, it shouldn't deter prospective buyers from purchasing a home if they have the means to do so. Here are a few things home buyers and sellers should keep in mind: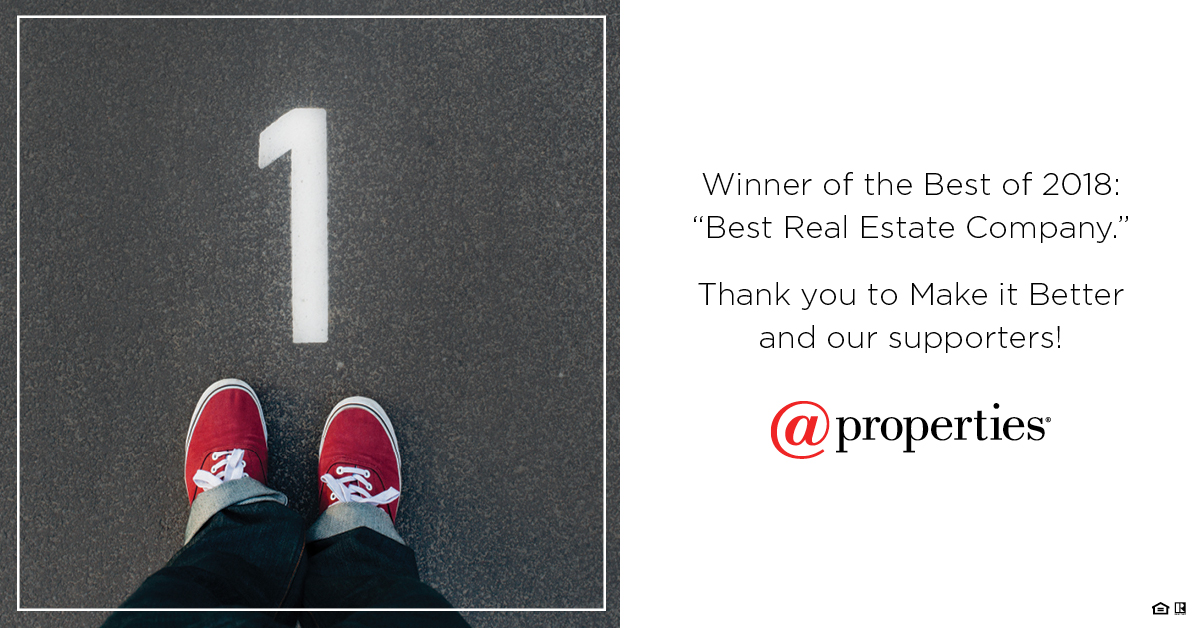 And the Winner Is...
The votes have been tallied, and once again @properties has been named a winner in Make It Better Magazine's annual Best of survey!
This is the third year in a row that we have earned the title of Best Real Estate Company.
Love Your Summer From Shore To Shore
Patios are open, bikes are cruising down the streets, and the lakefront is buzzing with activity. You know what that means: summer is in full swing and we're soaking up every minute of it. Take a glimpse into why we love this coveted season from shore to shore.
Neighborhoods
We live here, we work here. Every neighborhood has its own personality, history and is within your reach.
We're Local. We're Global.
Whether it's a new job, a promotion or the chance to be closer to family and friends, we know there's any number of reasons for relocating. We also know that no matter how exciting the opportunities are, the experience of relocating can be stressful. That's why @properties Relocation has brought together the best people and practices to make your relocation experience enjoyable and comfortable.