@gives back
---
Making a positive impact on communities and lives throughout Chicagoland
About @gives back
The @properties @gives back Community Fund provides an outlet for agents, employees and colleagues to make a positive impact on dozens of communities and thousands of lives throughout Chicagoland.
@gives back was endowed in 2009 by the founders of @properties, Mike Golden and Thaddeus Wong. In addition to this endowment, @gives back depends on funding from our corporate sponsors in the Chicago community. Our goal is to annually increase the fund's reserves so that @properties and its sponsors will be able to help alleviate family's high medical bills in times of need.
Mission
@gives back Community Fund was created out of the desire to give back to Chicago and to help support the city that has allowed our company to grow and prosper during even the most challenging of economic times.
Vision
We believe that together with our agents and clients we can create change and growth in the neighborhoods in which we live and work. @properties is working to improve the quality of life for those found in unfortunate circumstances, by supporting programs that focus on helping people in times of medical crisis.
---
Beneficiaries
Each year through @properties agent submissions, we identify a local organization that meets our same mission of improving the lives of families in need in Chicago.
2017: Imerman Angels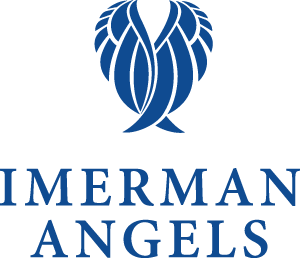 Jonny Imerman emerged from his triumphant fight against cancer at the age of 26 with one overarching belief: that no one should have to face the disease alone. In 2006, Jonny created Imerman Angels, a Chicago-based non-profit organization that provides personalized one-on-one support to cancer fighters, survivors and caregivers. The service helps people affected by any type of cancer, at any cancer stage level, at any age, throughout the world – but most importantly, right in our own backyard.
---
Board of Directors
The @gives back Board is comprised of @properties agents, employees and colleagues.
Executive Board
Bari Levine - President
Kelli Fogarty - Vice President
Theo Jordan - Secretary
Natasha Patla - VP of Marketing
Jeremy Netzel - VP of Finance
Olin Eargle - Broker
Megan Jordan - Broker
Kourtney N. Murray - Broker
Ted Pickus - Broker
Elena Theodoros - Broker
Melanie Carlson - Broker
Katie Cassman - Broker
Lindsay Guhl - Broker
Melissa Davis - Modern Luxury
Mike Nielsen - Guaranteed Rate
Andrea Mohr - Events & Marketing Manager
Hilary Padilla - Events & Marketing Specialist
Laura Perez - Office Manager